Loading...
4
0
5
0
false

Loading...
2
0
5
0
false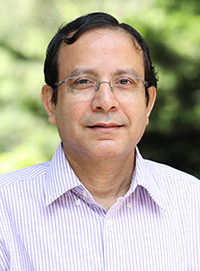 Variants
Gopal Mahapatra
Gopal Mahapatra Prasad
Mahapatra, Gopal P
Gopal P Mahapatra
Email
gopal.mahapatra@iimb.ac.in
Biography
Gopal P Mahapatra is a Professor of Practice, OB & HRM at IIM, Bangalore. Prior to this he was a Professor of Practice, OB & HRM at IIM, Indore . He has thirty plus years of corporate, consulting and academic experience in leading: Organisational Transformation, Talent and Leadership Development, Executive Coaching ,Career Management, Assessment and Development Center and , Strategic HR and at RPG Group, Oracle, Gujrat Gas, TV Rao Learning Systems, BPL, INDAL, XIMB and BEL. Gopal has been a successful Organizational Transformation Practitioner and Leadership Coach ardent about building Institutions and establishing systems to enhance performance. In Corporate and Consulting experience he had multiple institutionalized processes and built-in focus on vision, values, and growth of organizations. He has done extensive work in the area of Executive Coaching and 360 Degree Feedback Coaching for more than 1800 Top and Senior leaders in MNCs like: Nestle, Astra Zeneca , Oracle, and Private Companies/Groups like: Tatas, Birlas(ABG), RPG and PSUs. He is a Fellow in Management (Doctoral Programme) from IIM, Bangalore & Post-Graduate in Personnel Management & IR from Xavier Institute of Social Service, Ranchi. He is educated in Coaching by Prof. Marshall Goldsmith. He's a Certified Executive Coach by Results Coaching and Ericson Coaching and is also certified by Future Search, PDI, Mercer and MBTI (by APT). He is trained by London Business School in Strategic HR, and Total Quality by JUSE, Tokyo, He was earlier the President, National HRD Network, and Bangalore. He has been visiting faculty member at IIM Bangalore, Kolkata & IIM Udaipur. He has been on the Academic Council/Advisory Board of many key institutions and of leading B- Schools and Associate Editor, South Asian Journal of HRM. In addition to the corporate experience, he has co-edited three books, edited a Special Journal Issue of NHRDN on "Organisation Development" and written number of papers and participated in a number of international and national conferences.

Loading...
3
0
5
0
false
Results 1-4 of 4 (Search time: 0.001 seconds).
| | Issue Date | Title | Sub-Title | Author(s) | Journal Name | Volume Number | Issue Number | Pages |
| --- | --- | --- | --- | --- | --- | --- | --- | --- |
| 1 | 2021 | Appraising the revamped performance management system in Indian IT multinational enterprises: The employees' perspective | - | Tripathi, Ritu ; Thite, Mohan ; Varma, Arup ; Mahapatra, Gopal | Human Resource Management | Vol.60 | Iss.5 | 825-838p. |
| 2 | 2011 | Leadership development in organizations in India: the why and how of IT (Part I) | - | Shyamsunder, Aarti ; Anand, S ; Punj, Ankush ; Shatdal, Arvind ; Vyas, B M ; Kumar, Balaji ; Philip, Binu ; Reddy, C Manohar ; Sarmma, Chitra ; Mahapatra, Gopal ; Srikhande, Govind ; Kartikeyan, V ; Jaiswal, Manoj ; Chawla, Nandini ; Rao, Prabhat ; Nair, Prakash K ; Kaipa, Prasad ; Krishnan, Rajshekhar ; Krishnan, Rishikesha T ; Sar, Rituraj ; Vasant, S K ; Shankar, S Ramesh ; Misra, Santrupt ; Madappa, Shabari ; Sudhakar, B ; Ramamurthy, Swasthika ; Anand, Twisha ; Srinivasan, Vasanthi ; Bhatnagar, Vikas Rai ; Vishwanath, P ; Subramanian, Vivek ; Vohra, Neharika ; Bhatnagar, Deepti | Vikalpa | Vol.36 | Iss.3 | 61-118p. |
| 3 | 2011 | Leadership development in organizations in India: the why and how of IT (Part II) | - | Shyamsunder, Aarti ; Anand, S ; Punj, Ankush ; Shatdal, Arvind ; Vyas, B M ; Kumar, Balaji ; Philip, Binu ; Reddy, C Manohar ; Sarmma, Chitra ; Srikhande, Govind ; Kartikeyan, V ; Jaiswal, Manoj Kumar ; Chawla, Nandini ; Rao, Prabhat ; Nair, Prakash K ; Kaipa, Prasad ; Krishnan, Rajshekhar ; Krishnan, Rishikesha T ; Sar, Rituraj ; Vasant, S K ; Shankar, S Ramesh ; Misra, Santrupt ; Madappa, Shabari ; Sudhakar, B ; Ramamurthy, Swasthika ; Anand, Twisha ; Srinivasan, Vasanthi ; Bhatnagar, Vikas Rai ; Vishwanath, P ; Subramanian, Vivek ; Vohra, Neharika ; Bhatnagar, Deepti ; Mahapatra, Gopal | Vikalpa | Vol.36 | Iss.4 | 77-131p. |
| 4 | 2022 | Talent development in a changing world of work | - | Mahapatra, Gopal ; Dash, Sadhna | IIMB Management Review | Vol.34 | Iss.1 | 83-91p. |