Loading...
4
0
5
0
false

Loading...
2
0
5
0
false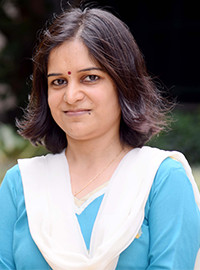 Email
anubha.dhasmana@iimb.ac.in
Biography
Professor Dhasmana's research and teaching interests are in International Macroeconomics, Macroeconomics, Development Finance and Econometrics. She has published a book, External Capital Flows and Welfare in Developing Countries: Theory and Empirics, 2009, (Publisher: VDM Verlag Dr. Muller Aktiengesellschaft & Co. KG, Saarbrucken, Germany) and has written several academic articles including journal articles, in the area of capital flows, foreign reserve adequacy and welfare in developing and emerging market countries. She is currently working on a project relating to the vulnerability of emerging market countries to banking and currency crisis and the role of government policies. She worked with the International Monetary Fund, Washington, DC (2007-08), and has worked on assignments with the Economist magazine, and LA Times newspaper.

Loading...
3
0
5
0
false
Results 1-4 of 4 (Search time: 0.004 seconds).